Well happy Monday everyone, I do hope you come across this blog post all jolly and well.  At the moment I am winding down a long day of editing with some Vince Guaraldi Trio, a very appropro choice if you are wanting some good seasonal feelings.  And if you are recovering from hack shock.
So apparently a hacker thought he could swindle my Facebook contacts into sending 'me' some money.  'My' alibi was that 'I' took a pleasant last minute trip to London (they know me so well–I do that ALL the time!!! pfff..) and inconveniently had all 'my' cash and credit cards stolen from 'myself'.  And since 'my' flight was heading out in just a few hours, 'I' needed money wired to 'me', and fast, so 'I' could take care of all the hotel fees 'I' racked up on my last minute whirlwind trip to London.
Merry Christmas.
The messed up part is that this hack made a fake email in Yahoo! with my name in it and downloaded all my contacts from Facebook.  Pretty intrusive stuff…crazier thing is I'm pretty discerning with what I click on in Facebook, knowing there is plenty out there in the way of malware and spam.  Can't beat it all I suppose.
And in case you happen to be in a similar situation, I am now informed that you can report such activity to Facebook, Yahoo!, and the like.  And as Antoine Dodson would put it, 'Hide ya Facebook, hide ya password, cause dey be hacking everybody up in here!'
I do apologize if you got one of these emails–I feel terrible that something invasive like this would even bother you.
—————————————————————————————-
Alternatively, here is some happier news.  Jon and Val Guerra from Milano have put out a Christmas EP and seeing that Christmas music is in my DNA, I had to get this one.  You should too.  Check it out… 
And we need a photo: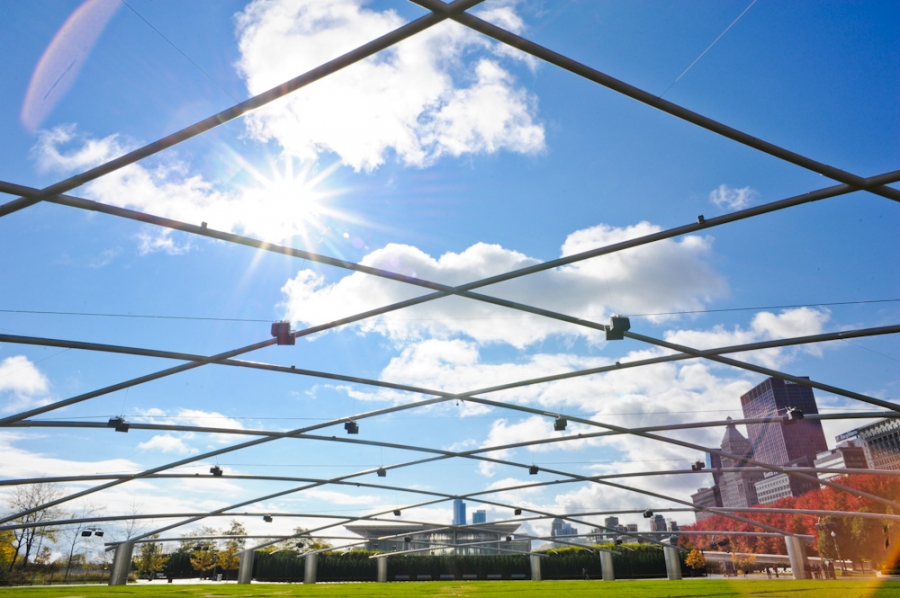 This is an image of the Pritzker Pavilion in Millennium Park from a time-lapse I and Joel from Interrupted Media are working on.
Enjoy your week!